About Angel Clark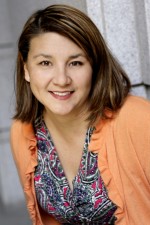 Angel Clark, L.Ac., M.S.O.M., founder of Energetic Therapeutics, and a nationally traveled healer, has had her own private practice in San Francisco since 2002. She is a California Board Certified Licensed Acupuncturist and Herbalist. Angel has over 20 years of experience working in the field of energy medicine. She helps people with a variety of physical, energetic and spiritual ailments find themselves and their true path.
Angel understands that treating the symptoms of a condition or disorder is not enough. She addresses root causes and conditions to create balance. Angel believes that connecting the body, mind and spirit is the key to creating lasting health and happiness, and she is dedicated to providing you with warm and compassionate care to help you reach your highest potential.
To listen to an interview on LA Talk Radio with Angel go to: http://www.latalkradio.com/content/empowering-your-life and click on July, 28 2015. To read an interview "The Healing Art of Energy Medicine" with Angel by Thumbtack, click here.  Scroll down the page to see the interview.  Angel won Thumbtack Best of 2016 for her Clairvoyant Energy Healings and Readings in the San Francisco Bay Area. Angel is also screened, approved and is listed on Best Psychic Directory, see link below.
Education and Licensing
1993: BA in International Relations (Asia Focus) – San Francisco State University – San Francisco, CA
1994: Graduate of Honolulu School of Massage –  Honolulu, HI
1995: Certified as Licensed Massage Therapist, State of Hawaii
1998: Certified in Tui Na (Chinese Medical Massage) – American College of Traditional Chinese Medicine – San Francisco, CA
2001: Master of Science in Oriental Medicine – Meiji College of Oriental Medicine –  Berkeley, CA

2001: Completed Internship at the Beijing Language and Cultural University Hospital – Beijing, China
2002: Certified as Licensed Acupuncturist, State of California
2003: Graduate of the Clairvoyant Training Program from the Berkeley Psychic Institute, Associate Minister – Berkeley, CA
2004: Hands on Healing Training at Berkeley Psychic Institute – Berkeley, CA
2012: Certified Esoteric Acupuncture Practitioner – Los Angeles, CA
2013: Graduate of the One to One Program at Aesclepion Healing Center – San Rafael, CA
2016: Trancemedium Healing Program at Aesclepion Healing Center – San Rafael, CA – current